1. 1. Golf course – Hnátnice
9-hole golf course in Hnátnice, close to Ústí nad Orlicí, offers individual trainings, golf tournaments, 3 covered teeing grounds and 24 teeing grounds.
2. Rope park - Peklák
The park is situated at the bottom part and to the right of the ski resort Peklák in the beautiful forest environment. The trail that is about 300 metres long hangs from live trees. There are about 27 platforms but the trail can be cut to 16 platforms. The park is opened to the general public.
Before entering the park, the visitors are informed on safety rules. The trained staff will look after your safety during the whole stay in the park.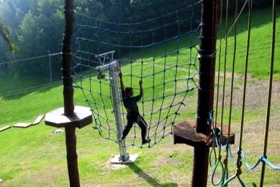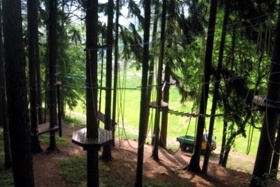 3. Karts – Vysoké Mýto
You can drive along 530 m long outdoor track – motor-racing circuit Vysoké Mýto. The kart rental for the public can be found at a separate track, different types of karts available – for children, adults and advanced racers. Drivers´training center – training for driving motor vehicles in simulated extreme conditions and situations.
You can rent Honda 200 carts, Honda 120 for children from the age of 8. We will train and instruct you. For more demanding visitors there is Honda 390 and driving along the long racing circuit. We will measure your time, print the results and organise competitions for companies and teams. Book in advance. Refreshment is available.
Opening hours
Mo-Fr 15.00 - 20.00
So-Su 09.00 - 20.00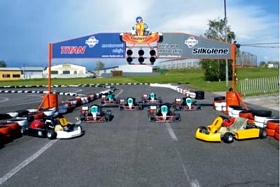 4. Karts - Litomyšl
A-kart track Litomyšl
The track is 295 metres long and includes 6 right and 5 left bends and several places for overtaking so that you can experience genuine racing.
Opening hours from Monday to Sunday.
Mo - Th 13 - 22
Fr 13 - 24 hod
So 10 - 24 hod
Sa 10 - 22 hod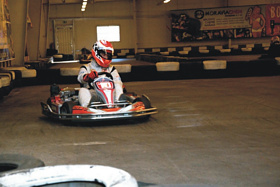 5. Paintball arena – Bystřec
Paintball is a modern, quickly developing adrenaline sport where fitness and physical power are not as important as the ability to reason and take fast decisions. Paintball is a team game therefore the key to success lies in good communication among players, team cooperation and the correct tactics.
The game rules are rather similar to a special unit training and hiding and good tactics are essential for the success in the game. Paintball is full of thrill, adventure and excitement but first of all it is a good fun!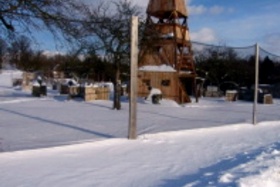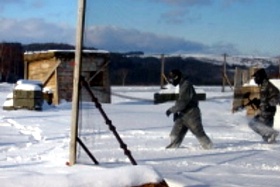 6. Pinguin park Přívrat
The entertainment centre can be found in pleasant environment close to the forest where you can find various activities for those who want to play, have fun, do exercises or just test their courage.
There is playground equipment including a mini jungle rope-park, pedal cars, trampolines and other attractions. A calm place close to a forest, refreshment stand available, open at weekends in the afternoon.